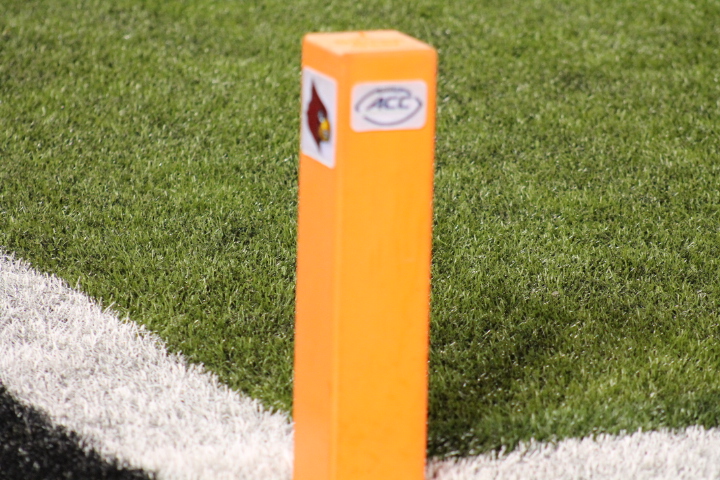 GAMEDAY FOLKS!
Don't listen to all of the pundits who say Florida State is a wash… Folks, it's Florida State and I don't care what their record is or how they've looked until today. I will never buy into a narrative that there is an easy win in Tallahassee. It won't be easy on our Cards today.
This could be an exciting game between two teams that are offense first and we could see a lot of points put up between the two. Speed and more speed will be on full display when both offensive units step on the field. FSU coach Mike Norvell and Nick Saban are the only two FBS coaches to score at least 500 points every season from 2016-19. Despite being 0-3 Norvell has the weapons.
FSU running back Jashaun Corbin has the longest run play in the country this season with his 89-yard trot against the Irish. He ranks 13th nationally with 7.57 yards per carrying. QB Mckenzie Milton has been the starter the past two games for FSU. He ranks 5th nationally among active players with 8,983 passing yards and 10,081 yards of total offense. He ranks 4th with 280 yards of total offense per game. Oh yeah and QB Jordan Travis. Remember him? He leads the team with 11 rushing touchdowns this season. They also have a nice TE in Camren Mcdonald. He leads the team with 6 catches.
They also have plenty of talent on D. They return their top 4 tacklers from 2020 led by linebackers Amari Gainer, Emmett Rice, and Stephen Dix. Georgie transfer Jermaine Johnson ranks #1 in the country with 7 tackles for loss and 5 sacks. He is a monster on that defensive line. No defensive player in the ACC since 2011 has been a single-game stat stuffer like this fella. The Louisville O Line will face one of their biggest challenges of the season today.
FSU had six offensive plays of at least 20+ yards in that opener against the Irish. I think we could end up seeing a game like this today. From both teams. Louisville has the offensive talent to put points up in a hurry and we can see it with the 'Noles as well.
Our Cards got them a big win last Friday night. One they almost had to win to keep things moving in the right direction. They'll need to prove something again today. Coach Satt's teams have stunk it up 2-8 and losing their last 6 on the road. And the Cards are just 2-10 in Tallahassee.
The Seminoles find themselves in a similar position being 0-3. They have something to prove to their rabid fan base. You can bet they will be ready to play. I think this one could turn out to be one of those games that the last team who scores wins.
Not going to make any predictions but I like what I saw out of the Cards last Friday. They rushed for a season-high 191 yards, averaging 5.2 yards a carry with 6 rushes of 10 or more on the then #2 rush defense in the country. Most importantly they were keeping drives alive averaging 9.3 yards on the money down. This offense seems to be coming to life. And the D didn't look too shabby either with guys like Alderman stepping up.
Hope they keep it going! Go Cards!