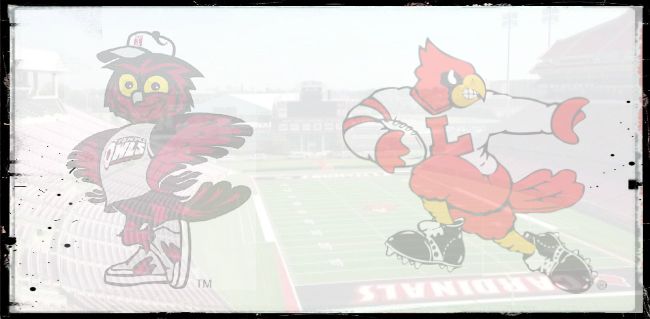 After a bye-week our Cardinals are ready to get back into action and will travel to Philadelphia PA to play the Temple Owls at Lincoln Financial Field. Unfortunately it will be another noon kick-off and the game can be seen on ESPN3. The Cardinals and the Owls have played six times in their history with the Owls winning the first three and our Cardinals taking the last three including a 45 to 17 victory last November in Louisville. This will be the first AAC game for Louisville and the second for Temple. They lost 22 to 13 to Houston a few weeks ago and are 0-4 to start the season.
Coach Strong Temple Press Conference:

The Owls have a young group with some starters who return from last season and are transitioning into a new style of play with new head coach Matt Rhule. Rhule was previously the assistant offensive line coach for the New York Giants. Prior to that, he spent six seasons as an assistant coach at Temple, serving as the offensive coordinator under former Owls head coach Al Golden from 2008 to 2010.
Leading Rhule's pro-style offense is junior quarterback Connor Reilly. Reilly is a strong armed, efficient passer and fits well in this system. He has thrown for 746 yards with two touchdowns through their first four games. He played a really good game in their opener against Notre Dame but has been inconsistent this season while nursing a sore knee. Reilly has a couple of targets that have emerged in Ryan Alderman who leads the team in receiving with 221 yards, one touchdown and Jalen Fitzpatrick who has 119 yards. Leading the Owls rushing attack is Kenneth Harper with 222 yards and 6 touchdowns. Zaire Williams is the second leading rusher with 219 yards, but left their game against Idaho with a leg injury. Reilly is the third leading rusher on this team with over a 100 yards and one touchdown. The Cards defense has had trouble with mobile QB,s in the past and they'll get their shot at one again this weekend. The Owls will have several young guys up front trying to make room for their skill players. Lorenzo Mauldin and company haven't been too friendly to the other offensive fronts they have faced this season, so that spells trouble for the Owls. This Temple offense has struggled to score points this season and facing one of the best defenses in the country is not going to help them any.
Things don't really get much better on the defensive side of the ball for this football team. They have struggled to get any kind of pass rush and a team that struggled mightily in stopping the run last season is giving up over 190 yards a game so far this season. The Owls return nobody of note in the secondary this season and that has resulted in them giving up over 300 yards a game through the air. They do have one guy that stands out on the defensive side of the ball in Sophomore linebacker Tyler Matakevich who totaled a school-record 24 tackles in there last game. But it will take more than one guy to stop the high powered Cards offense. I look for a Teddy and company to put up some more big numbers this weekend in PA.


The Owls have dropped 10 of their past 14 and they are a struggling football program right now. They even made it on ESPN's "Bottom Ten" list this past week. They are struggling to find out what kind of football team they are and I don't think they'll figure it out this week against our Cards. The guys in Vegas have the Cards by 30+ and I'd say that's about right as it should be a blowout in Philly.
The Beak Prediction:
Louisville 48 Temple 6