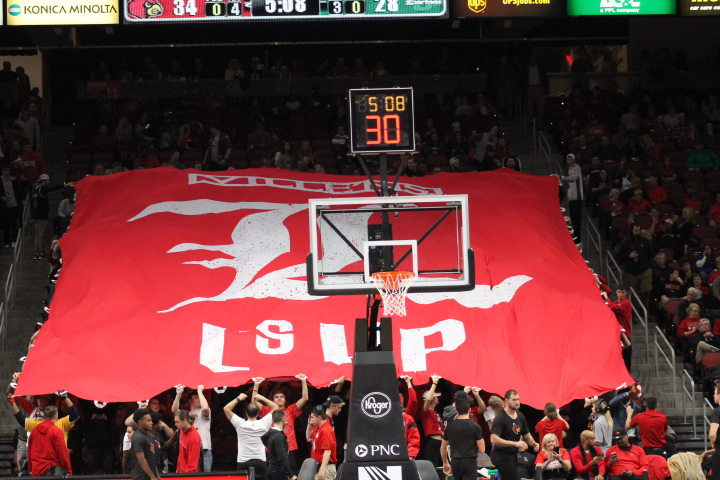 It's Gameday folks… Sorry I haven't had much to say about one of the biggest and to some the biggest game of the season. We had a beloved family pet pass away unexpectedly the day after Christmas so haven't really had much time to think about it. 😩
But good vibes are flowing today and The Beak and son are heading to Rupp Arena to be there for our guys. We will be cheering our hearts out for this team. We really need this and we are at the point in the Rivalry that this Louisville team needs it.
I covered the game the last time we played at Rupp Arena and it was a pretty horrible day. These Louisville players have to remember that ass whipping. I sure do. I am hoping for some vengeance for that experience today. Like I said I need it and this team needs it.
I could analyze this game to death and probably would have. I hope to have a lot to say afterward. But when Louisville wins in Rupp it usually comes down to the rebounding battle and free throws. Cards rank 70th nationally in rebounding. Cats rank 238th nationally in rebounding. Free Throw attempts is a crapshoot at Rupp. Both teams are solid at the line Cards ranked top 50 nationally and Cats ranked 14th.
Kentucky lost that last game, due to the number of times they sent Ohio State to the line. The Wildcats were outscored from the charity stripe, 21 to 8. If Louisville can get some of that action today it bodes well.
I think the biggest factor and have said it all season will be Jordan Nwora. He will be the best player on the floor. If he gets it into that next gear he will dominate. He owes Kentucky. Can't leave his Louisville legacy taking all L's to them. He knows what's up. And that really bodes well.
The Cardinals have the better defense, allowing just 58 points per game. Gonna keep it low scoring today. Kentucky has dominated this series, winning 8 of the last 10 matchups.
It's time to knuckle up. Can't lose today…
68-65 Cards.

GOCARDS.COM GAMEDAY BREAKDOWN