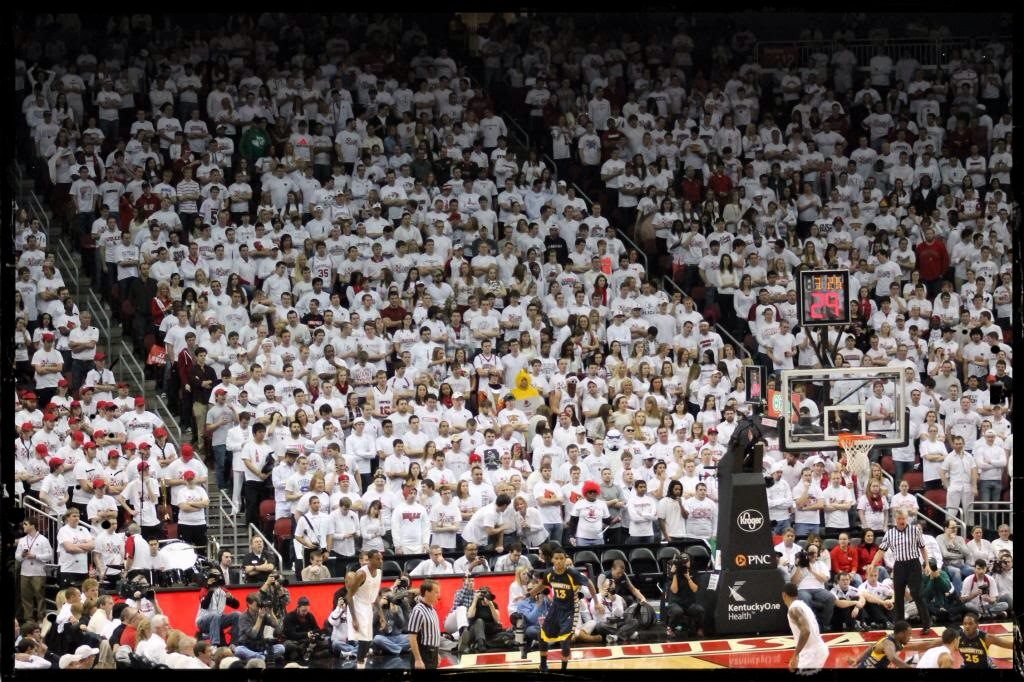 Louisville fans prove yet again how they are among the best in the country in supporting their basketball programs. According to the official NCAA numbers just released The Louisville men's Basketball program finished 3rd in the nation in college basketball attendance, averaging 20,846 fans per game. The Louisville women's Basketball program finished fifth with 8,256 fans per game. The two programs combined had a total average attendance of 29,102 and that puts Louisville at #1 in the country. Our attendance for women's basketball was better than five ACC men's programs Notre Dame, Florida State, Virginia Tech, Clemson, and Miami.
U of L spent most of the 2000s fourth or fifth in average attendance until the KFC Yum Center, with a 22,090 capacity, opened in 2010. The Cardinals have finished third every year since. Freedom Hall officially seated 18,865.
Louisville ranked 5th and was one of the schools that had the most people watch them with 554,803 in 36 games last season in home-away-neutral settings and was one of just three schools to average at least 20,000 fans per game.
The ACC ranked #2 in conference attendance figures with a total of 3,005,685 fans that attended games and an average of 11,257. In Division I, attendance totaled 24,407,410 for the year. Although it was down slightly from a season ago, the attendance is the ninth highest total in history. However, the NCAA tournament total attendance increased. The tournament earned its third-highest attendance in history with 739,798 fans. The record-setting total of 800,377 came in 2012-13.
Kudos to the Cardinal Nation for showing up last season. Let's do it again this season. Go Cards!