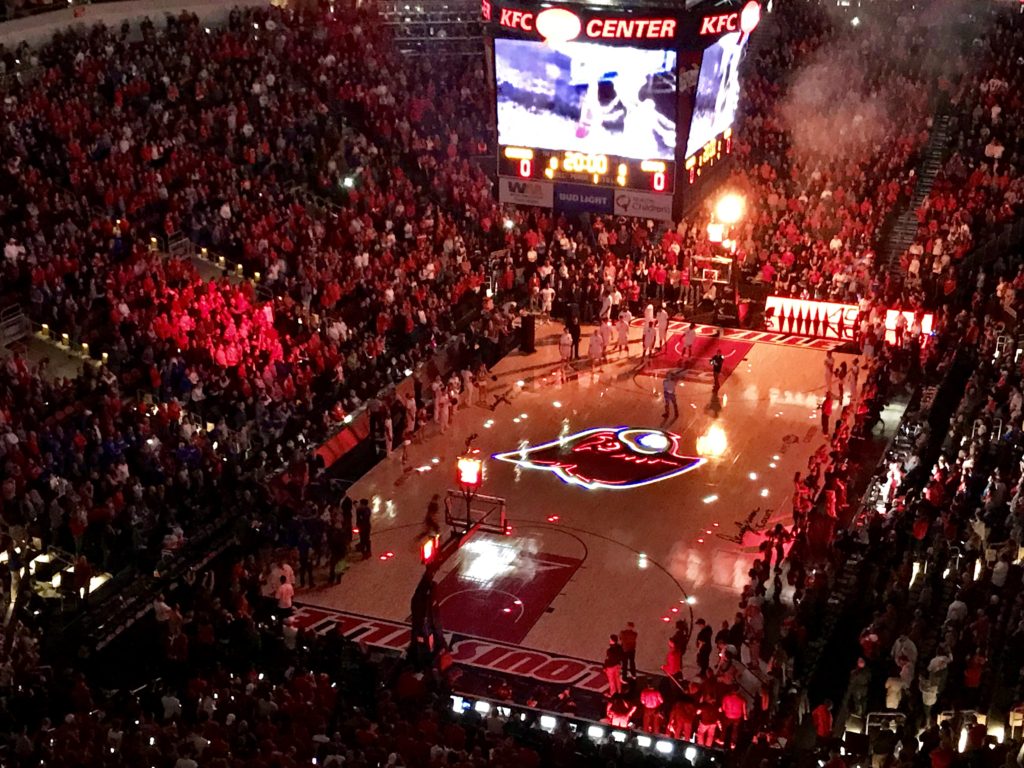 Another tough loss in the Rivalry game with Kentucky. As I've grown older I can handle my Cardinals losing better than I used to, but when it comes to this game I get just a sore as ever. It really is like a punch in the gut. But after watching this post game and having a guy like Coach Mack put some things in perspective I feel a little better.
Coach Mack is a class act and he knows his basketball. I know that when he gets his guys in this system that things will look and feel much different. With everything our program and players have been thru, he has them playing their hearts out. Sometimes talent just takes over. I really believe that this is the last season we will see the talent gap play such a big role in the outcome of this game.
The recruiting class we have coming in next season will be one of the best in the country when all said and done and the momentum will continue to grow as Coach Mack utilizes all of the resources at his disposal now. And just listen to him talk about the X's and O's. This guy knows his stuff. Our program is in good hands and much better days are ahead.
I will be in Rupp arena a year from now and it just might be our turn to spoil the party. Most of their guys will be long gone. But we'll have a few guys that are tired of losing to Kentucky and add in one of the most talented groups we've had on campus in a long time. I bet Coach Mack won't forget about this loss either.
It's tough to see the good in a loss to your arch rival but our Cardinals did bang the boards with a team ranked second in the country in rebounding margin (UofL 33 rebs, UK 34 rebs) and won the offensive rebound battle (UofL 13 rebs, UK 10 rebs). UK came into this game third in offensive rebounding percentage. And giving up just 12 turnovers against a team with their length and talent isn't awful. These are two very good things this Louisville team can build on moving forward in conference play.
They'll continue to grow on the offensive and defensive side of the ball as the season progresses and I still believe Coach Mack will have a team come March that nobody will want to see across from them on the bracket. Am I still hurt and a little pissed sure, but I can find some comfort in knowing that things are headed in the right direction. And after everything we've been thru who knew things would be as good as they are. Looking forward to ACC play. Go Cards!