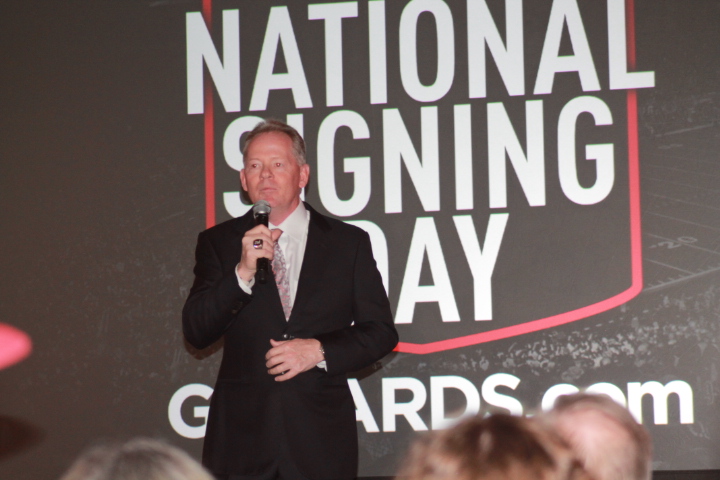 Coach Petrino has taken the winning culture left at the University of Louisville by the last coaching staff and capitalized on it. Over his first three seasons back he has won 26 games, 17 conference games and became bowl eligible for a 7th straight season this past year. All of this while facing some of the toughest scheduling in years. After a three game losing streak to end this past season it left folks with a lot more questions than it did answers, and it left Coach Petrino heading into year number four knowing that he had to make some changes in order to reach a new plateau. He didn't waste any time in changing things around in his coaching staff hiring new offensive line coach Mike Summers and a new defensive coordinator in Peter Sirmon. The next step in the process was to address the recruiting needs of his team and yesterday he signed 22 new Cardinals that should do just that.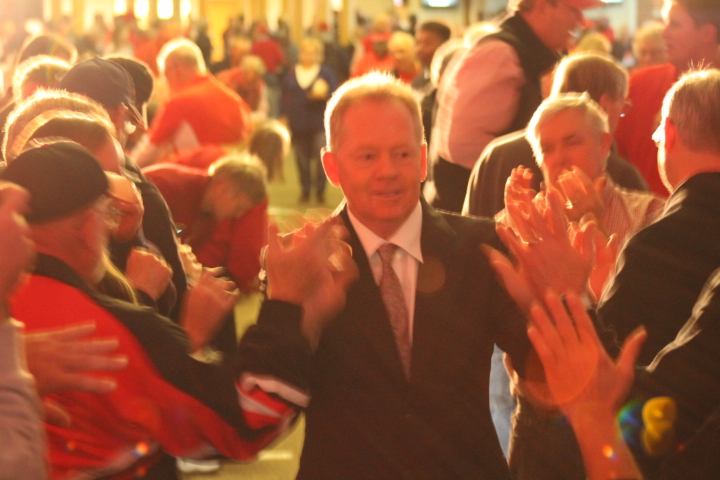 The 2017 recruiting class could end up being the backbone of things reaching that next level for the Louisville Football program. Despite the results at the end of the season there has been a lot of success on the field at the University of Louisville and now that success is starting to spill over to the recruiting trail. Not only does Coach Petrino have a lot of wins in his back pocket he now can boast a Heisman Trophy winner. The Cardinals headed into this 2017 Class needing receivers, running backs and offensive linemen… The biggest grabs of this class are ESPN 300 WR Justin Marshall followed by WR's Joshua Johnson and Corey Reed Jr. all out of the Peach State. ESPN 300 RB Colin Wilson was a big get along with three-star tight end Kemari Averett who will be another pass catcher. On the defensive side of things C.J. Avery is a top-10 safety and a tempo changer in the back-end. Three-star safety TreSean Smith is a steal out of Ohio and four-star corner Russ Yeast II could be a true difference-maker. The duo is joined in the secondary by some guys with a lot of upside in Lyn Strange, Kaheem Roach and Anthony Johnson. ESPN JC 50 Ronald Rudd along with 4* OT Toryque Bateman and 3* OG Cole Bentley are the biggest grabs along the line and this group is physically ready to contribute.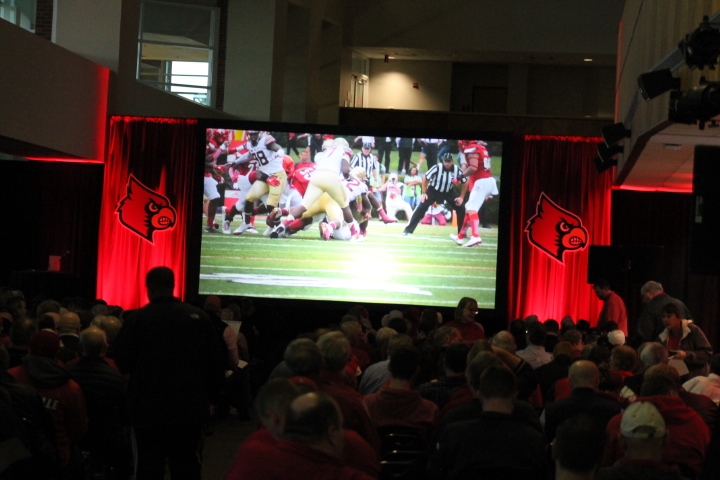 Yesterday was a big success for Coach Petrino and his staff and I think that they will be able to carry some of that positive momentum into the spring. Cardinal fans also seem to still be very excited about what the future holds as it was announced to the crowd last night that season tickets were sold out and that there was a waiting list. The 2017 recruiting class had 14 three star signees and 7 four star signees… The class was ranked 29th by ESPN, 28th by Rivals, 32nd by 247 Sports and 31st by Scout. I do think that this class will be big help for years to come especially in helping establish a solid offensive line. I'm already looking forward to getting out to the practice fields this spring and seeing these new guys get after it.
One of the best things about National Signing Day is Louisville's Signing Day party. I really like how the coaches get up and break down each guy in the class. It gives that inside look at just how they evaluate these guys throughout the process. Below is video of the Coaching staff breaking down the 2017 Class… Enjoy! GO CARDS!
Coach Petrino talks Russ Yeast & Caleb Chandler Signing Day Party 2017

OL Coach Mike Summers talks Ronald Rudd, Toryque Bateman & Mekhi Bectom Signing Day Party 2017

WR Coach Nick Petrino talks Malik Cunningham & Joshua Johnson Signing Day Party 2017

Secondary Coach Cort Dennison talks CJ Avery & Anthony Johnson Signing Day Party 2017

LD Scott talks Kam Jones & Malik Clark at Louisville Signing Day Party 2017

Coach Klenakis talks Kemari Averett & Cole Bentley at Louisville Signing Day Party 2017

Kolby Smith talks Colin Wilson & Mitch Hall at Signing Day Party 2017

Coach Lorenzo Ward, talks Kaheem Roach & Lyn Strange at Signing Day Party 2017

Coach Lonnie Galloway talks Justin Marshall & Corey Reed at Signing Day Party 2017

Coach Peter Sirmon talks Rodney Owens, Dorian Etherdge, & TreSean Smith Signing Day Party 2017