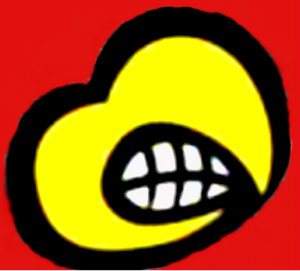 We are less than a week away from another year of Louisville Football. Expectations are high and the hype surrounding this year's team has also reached new heights. It's fun to see this type of excitement and it really adds to the anticipation of kick-off. The hype is great on many levels. It sends out a positive message to guys being recruited by the Cardinals, and also works as motivation to the guys taking the field this season.
But hype doesn't have any longevity and as soon as the ball is in the air on Thursday night and the players get that first lick in the hype is over. As a fan the hype for this season has got me more ready than I've ever been to watch these guys play but it's the heart of this team and of a few individual players that really puts a smile on my face. Unlike hype that heart will last and will help this team through the adversity of what will be a grueling schedule.
Before I dive in here I'd like to give you an example of heart over hype. I watch the UFC and have seen guys come in with a lot of heart work their way up through the ranks to the top of their division. Then comes the hype. Once the hype takes the place of heart it never fails to see the champion fall.
Everybody is born with a heart but not everyone has heart. Having heart is a deep personal drive for excellence and failure is not an option. Winning, being successful and a willingness to work hard to achieve that perfection is what having heart is all about.
With this Louisville team it starts at the top with Coach Bobby Petrino. One of the greatest offensive minds to ever coach in the college ranks. It was his hard work and guidance that took him to the top of his profession only to have the hype roll in and take it all away. But having faced that adversity only made Coach Petrino's drive for excellence that much stronger. After leading the program to 17 wins the last two seasons while facing their toughest schedules in years and becoming bowl eligible for a 6th straight season He's got that look in his eyes again and this time it's heart over hype.
On the offensive side of the ball:
Reggie Bonnafon is the kind of player that every coach wants. Talk about a guy with a lot of heart. After losing his father he walked into Notre Dame Stadium and led the Cardinals to one of the biggest wins in program history. When he lost the QB job to Lamar Jackson he didn't let that slow him down and vowed to contribute in any way he could. His versatility and will to win earned him playing time. This year he will again help this Louisville team win. Having him in the backfield along with Jackson will be a nightmare for opposing defenses especially with a guy like Coach Petrino calling the plays. Reggie is one of the most important players on the roster, and the hype is real. But with Reggie it's never been about hype and he plays with more heart than any kid I've seen.
It takes a lot of heart to go from a walk-on to scholarship player especially in major college football and that's just what Tobijah Hughley did. It didn't take him long to become a crucial part of the Louisville offensive line after getting his first start. With 25 starts now under his belt he is not only the anchor of the offensive line but an anchor for the offense in general. Lamar Jackson has said that Hughley helped him read defenses last season. Unlike last year the Louisville offensive line has been through the battles. There's no substitute for experience and now with Geron Christian (13 starts), Kenny Thomas (5 starts), Lukayus McNeil (7 starts), Kiola Mahoni (4 starts) this Louisville line is ready. For the first time in a while there has been some hype surrounding this group. With a guy like Hughley leading the way there's no doubt that it will be heart over hype in the trenches.
Jamari Staples has overcome so much adversity and is another guy on this Louisville offense with a lot of heart. Jamari had his college football program pulled out from under him at UAB and missed the first four games of his first season at Louisville with an injury but didn't waste any time establishing himself in the offensive scheme when he finally got his chance. His biggest game last season came against Wake Forest when he had 133 yards with two touchdowns. He finished the season as the top receiver on the team with 638 yards and 3 touchdowns despite missing those first games and he moved the chains at critical moments many times. I talked with him at media day and this young man has a great desire for excellence. Glad he found another home here with our Cardinals. With Jamari its most definitely heart over hype.
Lamar Jackson had four games last season in which he ran for at least 100 yards and threw for at least 100 yards, tied with Clemson's Deshaun Watson and SMU's Matt Davis for the most such games in the FBS. Three of these games came against the mighty SEC. He threw for 100 and ran for 106 against Auburn, threw for 130 and ran for 186 yards to lead Louisville to a comeback win over Kentucky, and threw for 227 yards against Texas A&M while running for 226 yards. He became only the third player in NCAA history to run and throw for over 200 yards in a Bowl game. His 960 rushing yards led the team despite not playing on a full-time basis. He appeared in 12 games and started just seven of them. There is a lot of hype surrounding Jackson but watching this kid play you can see his heart on the field. When being interviewed at Media Day Jackson said about that UK game: "When coach threw me out there I knew we were down by a lot and it was going to be hard, but I just didn't want to lose."
On the defensive side of the ball:
Devonte Fields is another guy who let hype get in the way, but he plays with so much heart that he has fought his way back. Fields had to learn the Louisville playbook on the fly last season, but even tougher than a crash course in Granthamology was catching up to the speed of the Louisville workouts. He had played a year of junior college before becoming a Cardinal but Fields was out of shape. He didn't get any time in the Louisville off-season program, so Devonte essentially had to play his way into shape. And that's just what he did. Over the final six games of the regular season, Fields racked up all 7.5 of his sacks and 15 of his 19 tackles for loss. In the Music City Bowl he had 8 tackles, 3 sacks and 2 pat downs. He finished the season with a team leading 10.5 sacks and 22 tackles for loss. He finished 10th in the country in sacks and 1st in the country in tackles for loss. The hype is back but this time Devonte Fields is playing with a lot of heart. That is a good thing for the Cardinals.
One half of the bash brothers Keith Kelsey is a valuable leader on and off the field for the Cardinal defense. He served as a great ambassador at the ACC media days and is just one of many guys that has been more than just a football player to the Cardinal program. But he is a great defensive player and plays with a ton of heart. He finished last season with a team leading 107 tackles and is poised to help lead this season's group to being one of the best units in college football.
You can't talk about this Louisville defense without talking about the guy on the front line DeAngelo Brown and you can't talk about guys playing with heart without mentioning him either. Last season he had 40 tackles, 6.5 for loss and 1.5 sacks. He is a supreme run-stopper in the middle for this Louisville unit and will be playing on Sunday's when his college days are over. Brown is a guy whose game and heart is bigger than he is and that's big.
Like I mentioned above there has been a lot of hype surrounding this Louisville Football team, and that hype has got the fan base more excited than I've seen in a long time. It has also helped the Cards land a spot in both the AP and Coaches pre-season polls. But in order for the program to take that next step it is going to take a lot of heart. The guys mentioned above are who I believe will lead this charge but make no mistake about it there is a lot of heart on both sides of the ball and this team will make us all proud. See you Thursday night Cardinal fans!