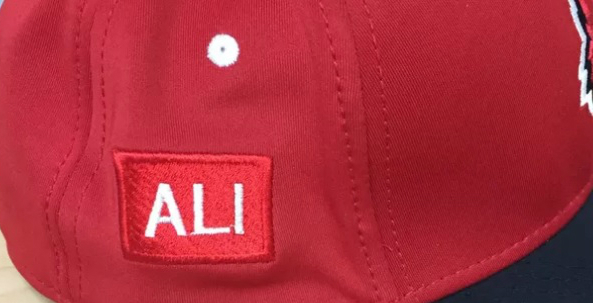 I took my son to his first T-Ball practice last week. Before the practice starts, I see this kid over to the side playing catch with his father. This kid was really good and catching every ball his Dad was throwing to him. Wanting to be challenged more he was yelling at his Dad "make me move". As I've grown older I find myself wanting to be challenged more and am always looking for someone or something to "make me move" There aren't very many times while we are on this earth that we will be truly "moved"
This past week we lost one of The Greatest men this world has ever known. In his lifetime Muhammad Ali was responsible for not only making those around him "move" but inspired the world to "move". Over the past week, I have been "moved" hearing the stories and seeing the impact that this Great Man had. Among my favorites is the time Ali helped a random car full of college students whose car had broken down on the side of the road, in 1981 how Ali talked a suicidal man out of jumping to his death, or the time he helped secure the release of 15 US hostages in Iraq.
I was also "moved" this past week to see the impact Muhammad Ali has had on not only his generation but many generations to come. Covering Louisville sports this week It was great to see the Louisville Baseball team wear the name "ALI" on their hats, and seeing that even in his passing he was with them and inspiring them to be great, or reading about a group of Louisville Football players who went to Ali's childhood home to pay their respects. Even on Friday seeing that the Louisville Basketball team was together paying their respects at the Ali memorial service.
Watching the memorial service Friday afternoon I was not only "moved" but was challenged personally to "move". The speeches were incredible and very inspiring but the thing that really stood out was how Muhammad Ali even in his post-life was able to bring a city, a state, a country and a nation together. Friday there was no black & white, us & them, Christian or Muslim, gay or straight, Republican or Democrat, Cards or Cats. That day we all came together to honor someone who "moved us".
Thank you, Muhammad Ali, for making this world a better place, thank you in these trying times for showing us all that we can co-exist and thank you for making us "move".
Ali "moved" me this past week and I will "move" to be a better person. I think that is his final challenge to us all.
"Don't count the days; make the days count"- Muhammad Ali