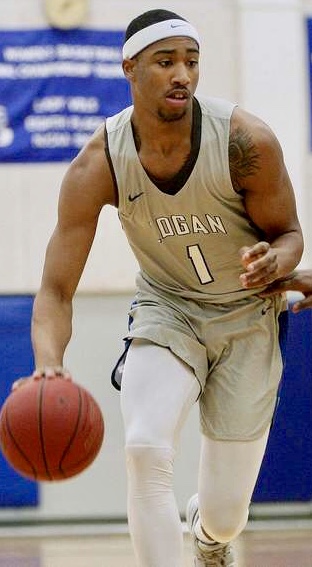 Louisville Basketball gets the first commitment of the 2020 class and it's a big one.
If you love a good come back story then you will love cheering for Jay Scrubb. A guy who came up in the tough part of town Scrubbs personal and academic issues plagued his early basketball endeavors. He struggled to find his groove. A guy who could have easily given up and fell threw the cracks but continued to fight and find a way.
He found a way at Trinity High School and things started to change his junior year. Scrubb averaged 16 points per game and was named Seventh Region Player of the Year by The Courier-Journal. As a senior, he averaged 17.8 points and 7.1 rebounds per game and repeated as Seventh Region Player of the Year. He was also a finalist for Kentucky Mr. Basketball.
For Scrubb the struggle was real and he had to join a junior college team after his senior season because he was academically ineligible for an NCAA Division I scholarship. Again he overcame adversity and instead of becoming just another Juco casualty he turned up. And turned up in a big way.
Scrubb is the #1 JUCO player in the country. He has made a name for himself with his grit, determination, athleticism and unique skill set.
He has a 40-inch vertical leap and a silky smooth jumper. This dude can score at every level and has superior court awareness. Scrubb averaged 20.2 points and 8.9 rebounds while shooting 46.4 percent from 3-point range last season for John A. Logan College.
Recruiting guru Evan Daniels said:
"Landing the JUCO standout is equivalent to getting a top 15 high school prospect".
This summer Scrubb was invited to training camp for the United States national under-19 team. He was the only junior college player to earn an invite.
I love it when the University of Louisville gets the hometown guy but this is something even bigger. This young man has took all of crap that life threw at him. He took some big punches and got back up. He embodies the spirit of a young Ali.
Jay Scrubb has created quite a legend for himself over the last few years and I love that he decided to make the Cardinal Nation part of his story. Can't wait to cheer for him and can't wait to see how this story ends.
Scrubb will have two years of eligibility once he arrives on campus next season.