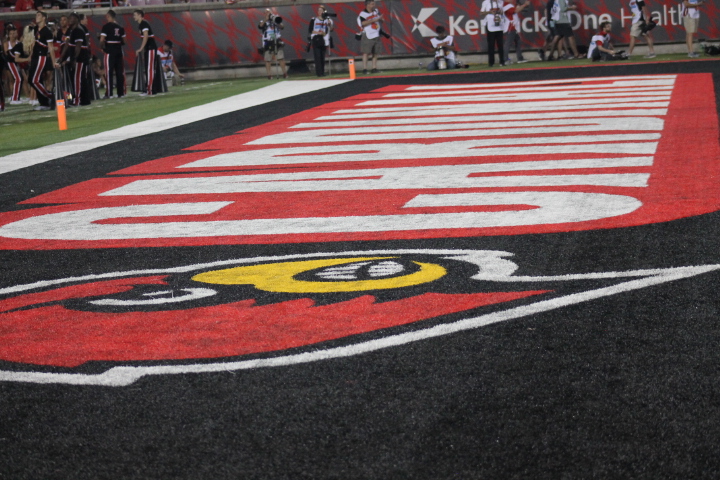 Just a few weeks ago we were buzzing about the Cardinal's Playoff chances and counting down the hours until the Playoff Rankings show came on. Louisville climbed to that 5th spot and it became a real possibility that they could still do this. The excitement reached another level. For the first time in program history the Cardinals had a College Football Playoff shot and a Heisman front runner. The hype swirling around the Louisville program was astounding. There was extra coverage on ESPN, extra coverage from national print media, and social media back-and-forth between players, fans and media. It's the kind of exposure that every major program wants to achieve. The run that the Louisville football team had during the regular season was special. But the kind of pressure that comes along with that will make a great team shine or expose leaks in the foundation.
Unfortunately we had leaks in the foundation…
This weekend I sent out a tweet that I thought the players had let the hype ruin their season. After having a few days to process it all I still think it played a part. The extra posing, the extra gestures… a lot of stuff we weren't seeing from these guys when the season started. I really do believe that these guys started reading their headlines. Somewhere in all of that complacency set in. When this team played hungry and with something to prove it masked their inability to play clean football. When they got complacent they weren't able to overcome all of those turnovers, penalties and mistakes. This Louisville Football team is really good. They have explosive playmakers on both the defensive and offensive side of the football field with talent everywhere. But they have turned the ball over 31 times and had 93 penalties along the way. The Cardinals had 19 penalties and 7 turnovers over the last two games.
The offensive line accounted for many of those penalties and allowed 39 sacks this season. When the national spotlight was on them at Houston they gave up 11 sacks. This group was out-manned for most of the season as they faced some very good defensive units. Physical struggles turn into mental struggles resulting in a complete breakdown. There was some improvement this season but this unit still needs a major upgrade to compete for a national title.
Lamar Jackson is such a fierce competitor that sometimes he tries to do too much. Over the last couple of weeks this has become more apparent. Trying to make the play himself while not making the right read, diving for the extra yard while not protecting the ball and throwing into tight coverage all trying to make something happen for his team. This young man is an incredible athlete, but is still very raw. I'm reminded of the story about the old bull and the young bull standing on top of the hill. Lamar is going to learn that if he walks down the hill he can be more effective sometimes. Lamar Jackson will mature a lot as a result of this season. He is going to take that Heisman honor as a personal challenge to live up to what that standard is. It will help him be a more complete player next season. Yes we have him again next season…
The Louisville defense was just good enough but good enough didn't cut it in the 3 losses. I think some of this responsibility falls on the players and some of it does fall on the coaches. The Louisville staff was out coached at Houston and against Kentucky in my opinion. It's up to the coaches to have the players in the right spot so they can make the play. That didn't happen at times. We have seen more big plays on this defense in the last two weeks than we've seen in two seasons. I think the defense got complacent and lost some of their intensity. They gave up 943 yards in the last two games and the defensive line only had 1 sack and 9 tackles for loss over the last two weeks. This group can say they had a pretty good regular season but sometimes just being good isn't good enough.
I cover these guys from summer workouts, thru spring football and into the season. I know nobody in that lockerroom took failure lightly. They are going to get back to work and be ready for the Bowl game in a few weeks and will finish strong. Losing the playoff hopes and the Governor's Cup over the last two weeks was rough. Putting it into perspective just being in the playoff picture was great for the program and we had held that Cup for 5 years. The program will also have its first ever Heisman Trophy winner. Did I mention that Heisman Trophy winner will be back next season?
Next year we will be back in that playoff picture and we will take that Cup back. Go Cards!