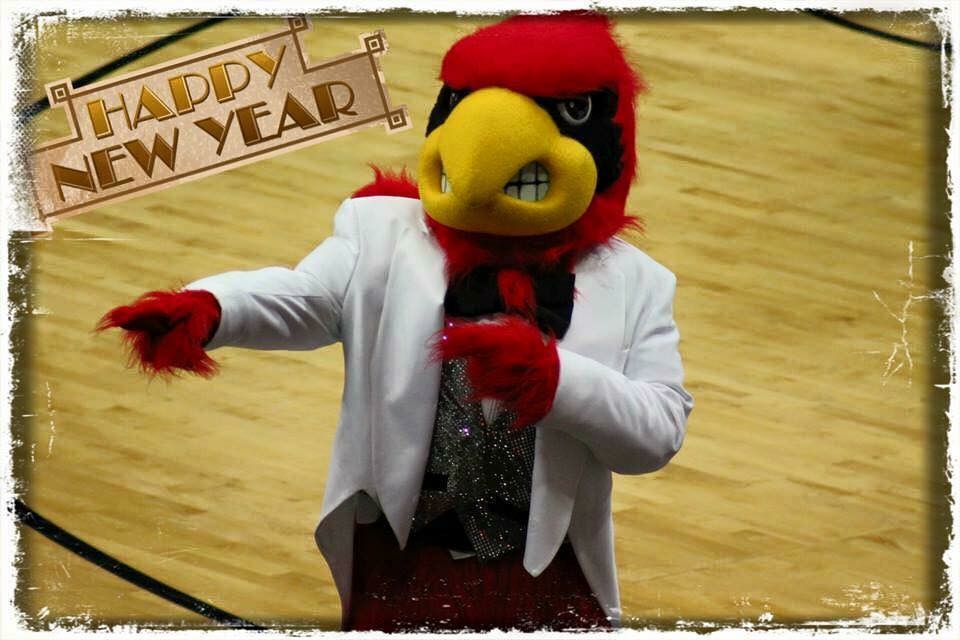 Chances are that if you are a sports fan then there are moments in your life where sports have transcended the competition on the field of play and provided defining moments in your life. Sports have healed relationships, created long lasting bonds, brought nations together, brought communities together, and sports have inspired people for generations. In some way or other sports will impact a person in some way in their life's journey.

With all the positive moments that sports brings to our lives there are times that they bring a dose of reality. Yes, sometimes sports serve as a sobering reminder that we are only human, and humans can do horrible things. Sports have reminded Cardinal fans just how much it can relate to real life. And while it's happened before I'll never get used to watching human failure.

The Louisville Basketball Program is facing the consequences of human failure. The actions of a few threatens to put a damper on things for a while. Most of us were confident that we'd get a mulligan this season with the current team having so much talent, but expectations have been lowered after back to back losses to Purdue and Seton Hall and now blowout loss to UK.
Maybe we underestimated the toll all of this would have on the current group. 
Regardless we need to get behind this program and team more than we ever have. It's time to Fan-Up. It's easy to go to games, cheer and be loyal when things are going well but a true fan is the guy or gal that is sitting thru those tough times with the same passion. I learned a lesson in life back in 1988.

I was a zit faced teen living in rural America. My hometown had maybe two or three families that were UofL fans. One happened to be the owner of our local drug store. They made it a point to sell Louisville gear in their store. I had become a sports fan during my 6th grade year when Louisville won the Title during the 85-86 season. I watched them win it on an old Zenith console TV that was bigger than some cars nowadays.

My mom took me to Morgan & Thomas and got me geared up. My Cardinals were the National Champions and I was going to let my fandom be known to the world. I had a hat that was a big Cardinal Beak. It was hideous. I wore that damn thing to school every day. I was the only Louisville fan in the middle school that year.

The first day of my 7th grade year I was even more geared up. My mom did most of my school shopping at Morgan & Thomas. I couldn't wait for basketball season to watch my Cardinals. The Cardinals would go 18-14 and not even make the tournament that season. 
During my middle school days, the Cardinals didn't have much success over the Blue either. I was tormented by my friends every season when they lost that game. During 7th grade Rex Chapman scores 26 points in a complete ass whipping. Several of my friends wore that 34-point victory on their T-shirts that year. Yes, they were even making T-shirts back then.

My 8th grade year was a heartbreaking 1-point loss at Rupp… My friends were just as brutal and trust me they made it hard to be a Cardinal fan. Peer pressure is brutal at that age. But I stood strong and 30 years ago tonight on December 31st of 1988 on New Year's Eve during my freshman year of high school "Never Nervous" scored 20 and my Cardinals finally beat the Cayuts by 22 points 97-75…
It was tough sitting thru those losses but man it made it that much sweeter when they finally won. I couldn't wait to get back to school after holiday break and mock my friends. It was my turn and it felt good. Even better since I had stuck by them. 
It feels good to be on top all the time, but you'll never forget that moment of success when things hadn't been that great. I learned in middle school that loyalty to my favorite sports team felt good and I've never wavered since.

I'm 45 years old now and my Cardinals are struggling, and I got a lot of text from some of those same middle school friends Friday afternoon after the game. But unlike that silly 8th grade boy I know now that this stuff isn't the end of the world. I have developed a lot of empathy towards others. I understand the human element involved. Those are young men who have been thru hell. They had their world turned upside down. They had people they trusted let them down. They didn't ask for any of it and none of them were involved.

When rival crowds are screaming Hookers, FBI, and Cheaters to these guys during warm-ups… these guys are taking all the heat for something none of them had any part of. They are carrying that burden. As fans do we really want them to carry our burdens? As fans do we want to be just more folks who let them down?

I hope they roll thru conference play and make a title run in March. Not so I can gloat to my buddies but because I'd love to see this team succeed. They deserve some good. But if they don't win another game I'll be geared up, I'm going to go to games, and I'm going to cheer for the Cardinals like I have for over 30 years. And when our program finally does turn it around I can only imagine how good it will feel.

The Louisville Basketball Program needs you now. It's time to Fan-Up. I wish you many blessings in 2018. Happy New Year and Go Cards!