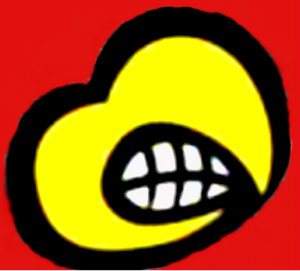 With a little help from Penn State and a very convincing homecoming victory over NC State the Cardinals are very much still in the College Football Playoff picture. Now each week becomes very important in that bid for a Playoff spot. Next up for the Cardinals is a Halloween weekend trip to Virginia to face the Cavaliers. Saturday's game will be the fifth meeting between the two schools, with the series tied at 2-2. Louisville held off the Cavaliers 38-31 last season at Papa John's Cardinal Stadium.
The most prominent and widely accepted nickname for Virginia athletics is "Wahoos", and "Hoos". There is a persistent myth and according to legend, Massachusetts resident Dr. Theodore Giesel better known to the majority of the world as Dr. Seuss had his application to the University of Virginia rejected. Giesel was allegedly so upset over being snubbed by UVA that he purchased a house on the hill overlooking the school, because its elevated location allowed him to "look down" on the institution that rejected him. It's also allegedly the inspiration behind his famous children's book How the Grinch Stole Christmas.
The University of Virginia's football season has not been as pleasant as those children's books that we grew up on. They're entering the game on Saturday with a floundering 2-5 record, fresh off a 35-14 loss to North Carolina. They are currently 5th in the ACC Coastal Division with a 1-2 record. So far this season their passing game has been tepid with 1,878 yards ranked 34th in the country and their rushing attack has muddled along with 795 yards ranked 117th in the country. Defensively they are allowing 456 yards a game ranked 108th in the country.
Leading the Virginia offense is QB Kurt Benkert. He has 1,859 yards with 14 touchdowns and 7 interceptions on the season. The Virginia Offense is very pass heavy with five players having over a 100 yards receiving. Benkert's favorite targets are WR's Olamide Zaccheaus (439 yards, 5 touchdowns), Keeon Johnson (323 yards, 3 touchdowns), and Doni Dowling (309 yards, 1 touchdown). One of the Cavaliers most dynamic players is RB Taquan Mizzell. He is the head of the rushing attack with 461 yards and 4 touchdowns. He also ranks 4th in their passing attack with 211 yards and 1 touchdown. Mizzell has a reception in 40 straight games, which is tied for the third-longest active streak in the nation and the longest of any running back. He poses the biggest challenge to the Louisville defense on Saturday.
Speaking of that Louisville defense the Cardinals held their fourth opponent to under 250 yards of total offense by limiting NC State to 250 yards of total offense on Saturday. NC State, which entered the game averaging 186.2 yards on the ground, were held to a season-low 14 yards on 25 carries. The Cards moved up to 19th in rushing defense, yielding 116.1 yards per game. And while Cavaliers running back Taquan Mizzell will be one of the best offensive players the Cardinals have faced this season he won't find running on these Cardinals easy. The Cardinals, who are 19th in the country against the run allowing 116.1 yards per game have yielded an average of 62.0 yards over the last two games. Keith Kelsey has been credited with 31 tackles over the last four games to give him 51 on the season, which is now tops on the team in 2016. I would really like to see Devonte Fields have a big game on Saturday. He needs to find his groove again.
The Virginia Defense is giving up 171 yards a game on the ground and giving up 285 yards a game through the air. Leading the Cavaliers on defense is line Backer Micah Kiser with 77 tackles and 3.5 sacks. And safety Quin Blanding who has 75 tackles and 1 interception. Kiser (11.0) is leading the ACC in tackles per game and Blanding (10.7) is No. 2 in the ACC in tackles per game. These two guys are good but they'll have their hands full with Heisman leading Lamar Jackson who leads the Cardinals in rushing with 130 carries for 908 yards and a whopping 16 touchdowns, and is 134-of-230 through the air for 2131 yards and 18 scores.
Every 'Hoo down in 'Hooville
Liked college football a lot
But the Leaping Lamar, who rules the ville,
They will not
All four games in the series between the Cardinals and Cavaliers have been won by a touchdown or less, including the first three on field goals in the closing minutes. Anytime you play a conference road game you can expect to get that team's best shot. And while I think the Cavaliers don't really stand a chance against the Cardinals high powered offensive attack I do think they can keep it interesting. Turnovers and penalties are things that can be a great equalizer in a football game especially on the road. The Cardinals have had 16 turnovers on the season (11 fumbles, 5 interceptions), and are one of the most penalized teams in college football with 9 a game for over 80 yards a game. This is an area that this Louisville team needs great improvement. And an area that could cost them in one of these for sure win games on the road.
That being said it should be another winning Saturday for our Cardinals and another big day for our Heisman hopeful… Go Cards!