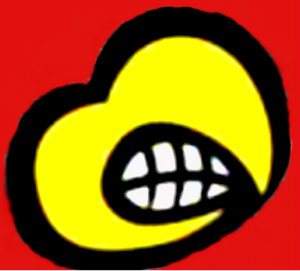 After years of leaping around to different conferences it has been great to see the University of Louisville Football team finally be in a legitimate football conference like the ACC. The Louisville Football program has battled its way to some national relevance and have shown that they can contend. Since the move to the ACC I've heard coaches, players and fans say how they are grateful for the opportunity. On Saturday it's time for the Louisville Football program to take advantage of that opportunity.
The Cardinals and the Clemson Tigers don't have a long history. Two games define the story between these teams. Clemson has beat the Cardinals in both meetings but it has been competitive. The Cardinals have had their introduction to Death Valley but have yet to see just how daunting Memorial Stadium can be at night. With ESPN's College Gameday in town they will have their biggest, and rowdiest crowd of the season. If the Cardinals are to reach the summit of the ACC they will have to survive Death Valley.
Not only will the Cardinals have to face one of the most intimidating venues in college football they'll be playing a pretty good team as well. Dabo Swinney has a roster loaded with talent, speed and athleticism on both sides of the ball. Leading the Clemson offense is QB Deshaun Watson. He is a very gifted athlete and can hurt you with his arm or his legs. He has completed 60% of his passes this season for 996 yards and 9 touchdowns. He is second on the team with 120 yards rushing. Watson is the big game kind of player and he will be the toughest QB that this Louisville defense will face all season.
This Clemson offense is very pass oriented. They have 1,172 yards and 11 touchdowns through the air. They spread the ball around and they have 10 guys who have 40 receiving yards or more. They also have 8 guys who have caught at least one touchdown pass. Watson's favorite targets are Mike Williams (303 yards, 1 touchdown), Ray-Ray McCloud (255 yards, 2 touchdowns), and Artavis Scott (143 yards). McCloud hauled in eight balls for 101 yards against Georgia Tech last week and this group had 442 yards through the air against the Yellow Jackets. The Louisville secondary will face a tall task.
The Tigers rushing attack hasn't been as effective as their passing game this season. The Clemson rushing attack has accounted for 638 yards total with 4 touchdowns. In comparison Lamar Jackson has 526 yards and Brandon Radcliff has 427 yards rushing this season. Clemson's leading rusher is Wayne Gallman. He has 256 yards with 3 touchdowns this season. Last week he was held to just 56 yards.
You can't mention this Clemson offense without talking about their offensive line. They were picked by several outlets to be one of the top units in the country this season. Last season the Tigers O-line, which had been overhauled ranked No. 19 in fewest sacks allowed and were No. 21 in rushing. This group has allowed three sacks and the rushing game is averaging about 4.2 yards a carry through 4 games this season. I don't think that's what most expected out of this unit at this point but they are a capable bunch.
Clemson backs up a very talented offense with a defense that is 5th in the nation in scoring defense, allowing just 11 points per game and a total defense that is ranked third, allowing 218.5 yards per game. Clemson is also second in pass efficiency defense and second in yards per play allowed (3.41). Leading this group up front is D-Linemen Christian Wilkins (18 tackles, 2 sacks), Carlos Watkins (10 tackles, 3 sacks), and Scott Pagano (7 tackles, 1 sack). A secondary thought by many to be a weak spot in this defense has started to gel after returning one starter from last season. Leading this unit is DB Ryan Carter (7 tackles, 1 sack), Safety Jadar Johnson (11 tackles), and Safety Van Smith (24 tackles). He had 14 tackles against Troy.
This Louisville Football team has taken the college football world by storm and it's hard to picture the Clemson defense being able to completely stop the Cardinals attack. Lamar Jackson is the best player in college football, and if teams find a way to slow him down they still won't be able to stop him in my opinion. A big reason why is the weapons he has around him.
The Cardinal offense is a balanced attack with 1,273 yards rushing and 1,455 yards receiving. Brandon Radcliff is having a career season himself with 427 yards and 3 touchdowns in the rushing attack. James Quick (360 yards, 3 touchdowns), Jamari Staples (313 yards), Jaylen Smith (202 yards, 2 touchdowns), Cole Hikutini (177 yards, 3 touchdowns) and Traveon Samuel (77 yards, 1 touchdown) lead one of the best receiving groups in the country. I look for Cole Hikutini to have a big game and think that Jamari Staples has his biggest game of the season on Saturday.
It is becoming a cliché this season to say that it all boils down to how well the offensive line performs. So far the Louisville offensive line has gotten the job done. They did take a few steps back last week and at times got beat up by a very good Marshall front. The Clemson group they will face on Saturday won't be as good but will be another tough challenge. I know Coach Klenakis coached up his guys in the film room this past week and he will have them ready.
The Louisville defense will have their hands full all night long with Watson and company. Especially in the first quarter of the game. The Clemson crowd will be electric and I know that the Clemson players are going to feed off of that energy. If they make a few big plays on the Cardinals defense early on then it could spell trouble. If the Cardinals defense is able to stop that initial burst and take the crowd out early it will change the complexion of this game. Players like Josh Harvey-Clemons, Devonte Fields, Keith Kelsey, and James Hearns are players who love big moments. These guys will be ready for this challenge. Zykeisis Cannon recorded a career-high nine tackles last week and I look for him to have a big follow up.
There will be a lot on the line on Saturday night. A Cardinal win will cement their membership into the ACC giving them their 1st legitimate shot at a conference championship. A win would all but guarantee a Heisman trophy for Lamar Jackson and would put Louisville on a path to a possible College Football playoff berth. It doesn't get any bigger than Death Valley on a Saturday night in October. Winning games like this on the road puts a college football program in a different conversation. I'm ready to have those conversations. Go Cards!