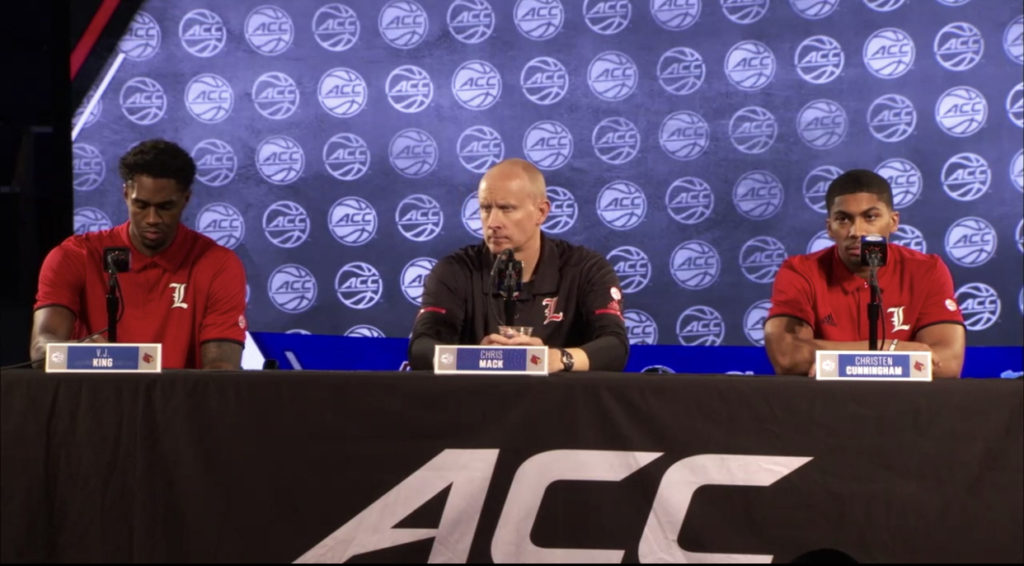 Coach Mack took the podium at his first ACC Media Days on Wednesday afternoon. He had team captain's VJ King and Christen Cunningham with him in Charlotte. The guys sounded very positive and motivated about the season ahead. It really was a special day for Coach Mack who got to share it with his oldest daughter. He turned over his social media account to her and she documented the behind the scenes of the events.
V.J. King, Jr., Louisville
Started all 36 games for the Cardinals last season … ranked fourth on the team in scoring with 8.6 ppg and fifth in rebounding at 3.3 rpg … played 25.4 minutes per game.
Christen Cunningham, Gr., Louisville
Transfer from Samford … elected as a team captain for this season with V.J. King … ranks 13th on Samford's all-time scoring list with 1,283 career points.
Here are the guys as they took center stage on Wednesday. I'm looking forward to another exciting ACC season.

Press Conference starts at the 4:00 mark.