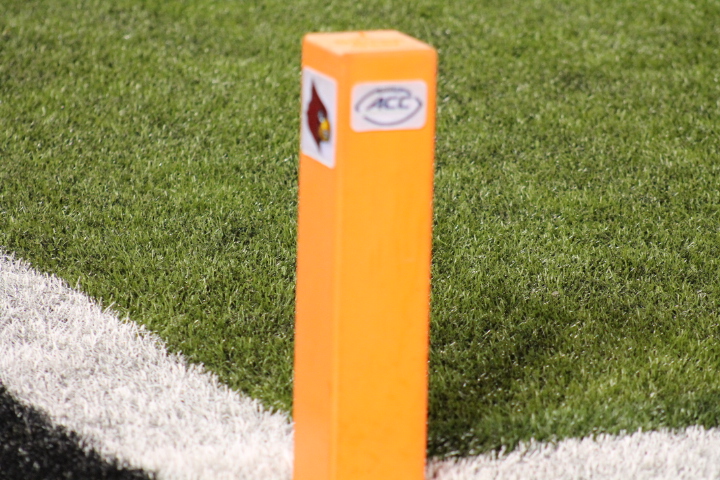 Louisville has one of the toughest schedules in college football this season and it doesn't start easy either. The first game of the year can always be a challenge in its own right but when you have to play a conference game that can be tricky.
It is often the unknown that can be a problem in the first game of the season but with this Syracuse team, it's what we know about them that says this will be an interesting game.
This Syracuse team has playmakers at all three levels of the offense. A great dual-threat QB in Garrett Shrader who led the Orange last year with 1,445 yards and 9 scores on just 53% passing while also rushing for 781 yards and 14 TDs.
They also have one of the best RBs in the country Sean Tucker who rushed for almost 1,500 yards with 12 touchdowns and 9 100-yard games last season. He is going to challenge the Louisville defense at every level.
Cuse has a set of very capable WRs. Courtney Jackson returns as Syracuse's leading receiver after putting up 37 catches last season while Damien Alford reeled off 19 YPC last season.
The Cuse will also be sporting a formidable defense on Saturday. Led by a pair of great LB's. Stefon Thompson and Marlowe Wax combined for 11 sacks while Mikel Johnson had a team-high 110 tackles and 4 sacks in his last season.
They also have a solid secondary that may see a former Cardinal make an appearance. Now on the Cuse roster, Bralyn Oliver is a 6-foot-2, 209-pound defensive back that had yet to play a down for Louisville. He was an early enrollee this past January and was named as the backup free safety behind Kenderick Duncan in Louisville's pre-fall camp depth chart.
Louisville will have its hands full with this Cuse team in the season opener. But with a solid core of returning players and playmakers added the Cardinals must take care of business. With the renewed excitement around this program, you can't start the season with a loss.
I mentioned that unknowns can play a big part in the first game of the season. One of the unknowns in this game is how all of the playmakers added to the Louisville defense and offense will perform on Saturday.
On offense, the biggest add in the off-season from the portal is former Tennessee RB Tiyon Evans. This dude ripped off 300 yards of offense and four touchdowns in back-to-back games last October and was averaging 6.5 yards a carry as the Vol's leading rusher.
Evan's numbers went down after an ankle injury that eventually shut down his season. If Evans can make the impact most expect it will bold well for the game on Saturday and the season.
Another big add at the skill positions is WR Tyler Hudson who had 1,229 yards, and 8 touchdowns with 19.8 yards per catch last season for Central Arkansas. He helps make up a receiving corps with a ton of potential.
Perhaps the biggest unknown in this game Saturday is the Louisville defense. It got shredded at the end of last season in back-to-back games and folded with its back against the wall all season.
As a result Coach, Satt and staff hit the transfer portal especially hard in the secondary, bringing in Jarvis Brownlee (30 tackles, 2 INTs, 3 passes defended in '21) from Florida State, MJ Griffin (47 tackles, 4 passes defended in '21) from Temple and Quincy Riley (24 tackles, 5 INT's, 9 passes defended in '21) from Middle Tennessee.
There is not a defensive unit in the country that needs to get off to a good start more than this Louisville group. With the guys added and Yassir Abdullah (43 tackles, 10 sacks in '21) returning at linebacker, Ashton Gillette (19 tackles, 4 sacks in '21) returning as a solid pass-rushing defensive end, and Kei'Trel Clark (30 tackles, 3 INTs, 9 passes defended in '21) returning to the Louisville secondary I feel good about that.
I do think this game is decided by the unknown so haven't even mentioned some of the known. I know that Louisville has a "cheat code" in Malik Cunningham. But think in this game he will be more decoy than detrimental to the outcome. There have been words between Malik and that Cuse Linebacking Corps… They will have their eyes all over him.
Jalen Mitchell will also be lurking in the Louisville backfield. Back after leading all of the Cardinals' running backs with 722 rushing yards and 5 TDs last season. I expect a big game from this guy on Saturday. Already proved can put the team on his back.
Other knowns but not mentioned… Louisville has also emphasized improving special teams. I didn't research this but do expect to see improvement on Saturday. In games like this, this unit could be the difference. And hope to see a solid day from talented WR Braden Smith who returns after an injury-plagued 2021 season. Think he could have a big play or two.
Hope we see a lot of big plays from the guys in the Red chrome helmets. Hope I'm wrong about Malik and he torches those Cuse linebackers for 400 yards and 8 touchdowns to start the Heisman hype. Maybe another leap!
Louisville has always had its way with Cuse. I think they will Saturday.
Go Cards!


GO CARDS COUNTDOWN TO KICKOFF