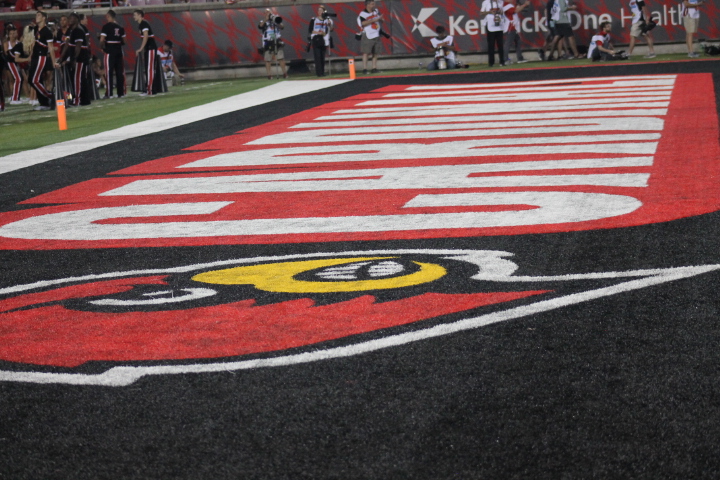 Ahhhhhhhhh…… Yesterday was a rough day for players and the fans of the University of Louisville football program. I've been a fan thru some great days and have been a fan thru some rough ones. I blame staff turnover and the inability to keep a coach here when he does start putting together a great program. Coach Strong and his staff should have been offered the moon to keep them here. Program hasn't been the same since.
At Louisville, coaches come and they go too often to sustain any real success here. Now we find ourselves in another one of those situations. Sticking it out and letting the cake bake would seem like a sensible option. Give Coach Satterfield time to put this thing together as he wants and give him a chance to get it rolling.
Does he want to do that? That's what I struggle with. Does this coach want to be here and does he want to build a successful program at the University of Louisville? Is he going to be able to establish that kind of trust with this fanbase and is he going to be able to win the support he needs to do that back? Can he do it?
It hurts watching a program like UC reach that next level as a program and see firsthand what the right kind of hire can do. I mention UC because they are a similar base and situation as us. It just proves that it can be done. Louisville Football has proven it can be done. But can UC sustain that success or will they lose their Coach like we always seem to when things are finally going in the right direction?
That's the trouble with a program like UC and Louisville. Is being able to keep a coach to ensure the program keeps rolling. If you do lose them to a bigger place then the AD has to make the right hire to replace them. It's critical at a program like Louisville.
Yesterday hurt. There is going to be a lot of talk surrounding Coach Satt and his staff now. If they can salvage this season, beat UK, and get into a decent bowl game I can live with that. Think most fans move on. If things continue to get worse and we lose again to our arch-rival without making it to a bowl game then I'm ready for a change.
Honestly, I don't know that a bowl game makes any difference if we get beat by the cayuts again. How far can we let them get ahead? They are already taking recruits from Louisville's backyard and are gaining control over recruiting in the state.
A great Louisville Coach once said time is the only variable. When he said that I think he had in mind that other Coaches would come along and continue to build towards that National Title and towards establishing a prominent program. We've had some great coaches continue us down that path but lately, we've been going in the wrong direction.
Will things get better? All we can do as fans are support and cheer for this team. The players have to be put in a situation to win games. I don't think they were given that opportunity Saturday and that sucks. There is a lot of talent and speed on this team. Too much to blow a 17 point lead in the fourth quarter. It's troubLing, to say the least. 😩